Success Stories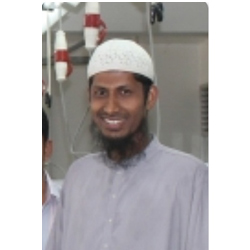 Jakir Hossain
After Jakir Hossain completed his masters in Political Science in 2003 from Ananda Mohon College, Mymensingh, he was unable to find a job. He resorted to tutoring students, receiving an unstable income of approximately 3000 taka. He could barely manage his own expenses and was unable to support his parents. In times of need, they relied completely on their community for financial support.
In 2011, he came across a newspaper advertisement for applications for supervisor-level training at the Center of Excellence for Leather (COEL.) He applied, and was one of 50 individuals selected for COEL's first "Skill Development for the Floor Supervisors" program. While receiving on-the-job training, Jakir received approximately 8000 taka as monthly compensation. After completing the training in February 2012, Jakir's employment was confirmed in Apex Adelchi Footwear Limited, where he now earns more than 10,000 taka as fixed salary.

In Bangladesh, one of the major issues in the leather product sector is the lack of skilled manpower. This is considered as the hindrance to the growth of this sector.

With the aim to develop skilled workforce for the sector, COEL was launched in June 2011 with the support of

Poverty Reduction by Increasing the Competitiveness of Enterprises (PRICE) and International Labor Organization (ILO). Through this initiative, companies received trained skilled supervisors, who help improve productivity and quality. In addition, this training has provided employment opportunities and a steady source of income for the trainees, who were previously either unemployed or had an unstable source of income. More importantly, it has given them a career to pursue for further professional growth.

With Jakir's promising job, higher income, and increased respect in the community and household, his confidence has grown significantly. Jakir now supports his seven siblings and parents, and recently helped finance his younger sister's wedding. He is excited about his new career at Apex and plans to continue working towards being one of the top-level managers within five to seven years.